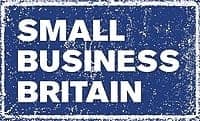 The Hitchin Property Trust Ltd is excited to announce a £20 000 support package to provide local independent businesses with professional advice to help them manage and grow their business in these extraordinary times. It is open to all independents trading in Hitchin Town Centre and will provide sector specific advice to help business owners address the key challenges they face both now and in whatever the 'new normal' may be. The program is intended to run for several weeks and if successful it is hoped it can be extended with further monies allocated to it.
This Webinar will launch the initiative and you will hear from the companies who will be delivering the program and their views on the key challenges for small businesses in the current market.
We are very lucky to have Michelle Ovens MBE host the webinar and provide her views and perspectives on the current state of the small businesses sector. Michelle is founder of Small Business Britain, the UK's leading champion of small businesses; and Director at Small Business Saturday UK, a grassroots not-for-profit campaign to support, inspire and promote the UK's 5.8 million small businesses.
Michelle will be joined by a panel of 5 guest speakers:
• Nicolle and Naomi from Business Clan
• Catherine from Future Retail
• Minal from Marketing by Minal
• Deasha from Social Treats.
After the webinar, organiser Alexandra Roberton will be touch for your feedback and will provide details of the various sessions and coaching programs each of the speakers will be running and you will have the opportunity to select those you feel are most appropriate to your needs.